Payment Policy
Alfa Laval accept payment via credit card online. Read about the variety of payment options you can choose from when you purchase from Alfa Laval web shop and learn how the tax on your order is calculated.
Payment methods
Alfa Laval accepts payment via credit card online. Alfa Laval web shop accepts Visa and MasterCard.
Note: You must be a company or business to be able to do a purchase with Alfa Laval on-line.
Troubleshooting credit card payment errors
If your card is new or recently reissued, make sure it has been activated.
Remove dashes or spaces from the account number.
If everything seems to be correct, call the card issuer's customer service on the back of your card. Your credit card company may need to speak with you before they authorize your purchase.
Security codes
The card security code is a unique three number printed on the back (MasterCard/Visa) of your card, in addition to the account number.
MasterCard/Visa: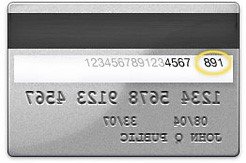 Payment transaction
Alfa Laval collaborates with Adyen as an external Payment Service provider to guarantee a secured payment process. All transactions are encrypted to secure a safe payment with us.
Tax
Items sold on Alfa Laval web page and shipped to locations in Canada, are subject applicable Federal/Provincial sales and use taxes.
Legal entity
Alfa Laval Inc.
101 Milner Avenue
Scarborough,
Ontario M1S 4S6
Canada